Sorry for the late post. I started a new job in November and it's completely wiped me out (not to mention a bout of flu just before Christmas). Nonetheless, I've finally gotten around to taking photos of my Grixmas present, so please enjoy: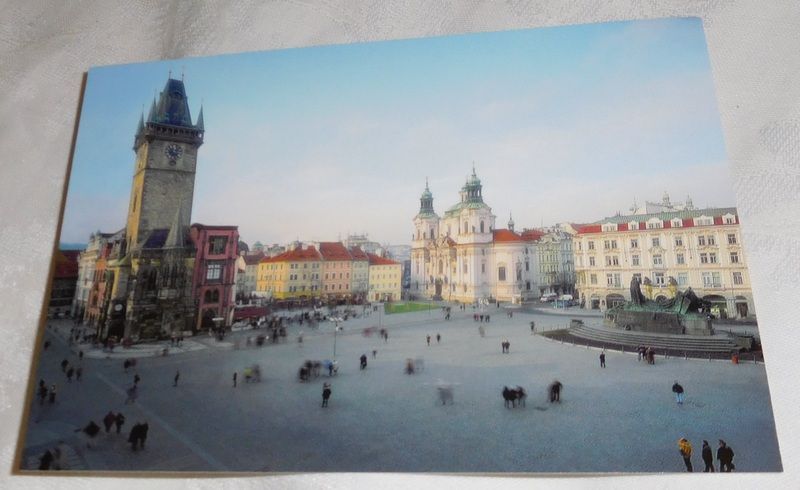 The first thing I saw when I opened my package was this rather lovely postcard, with a message on the back.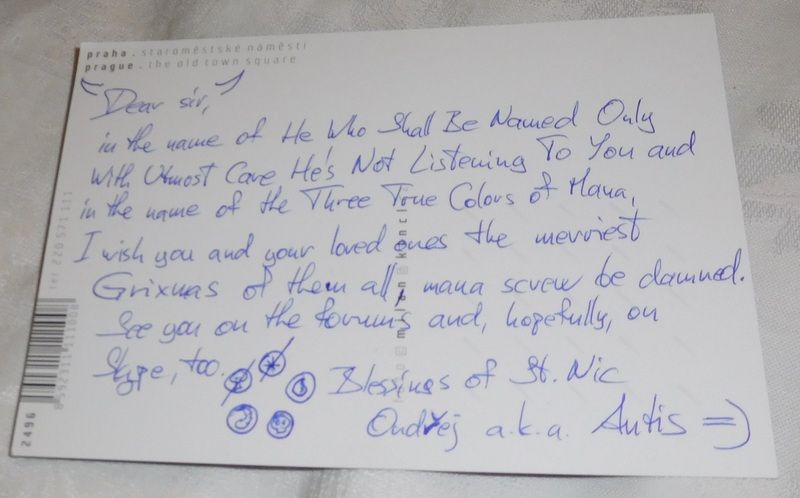 Perfectly in the spirit of Grixmas, if you ask me.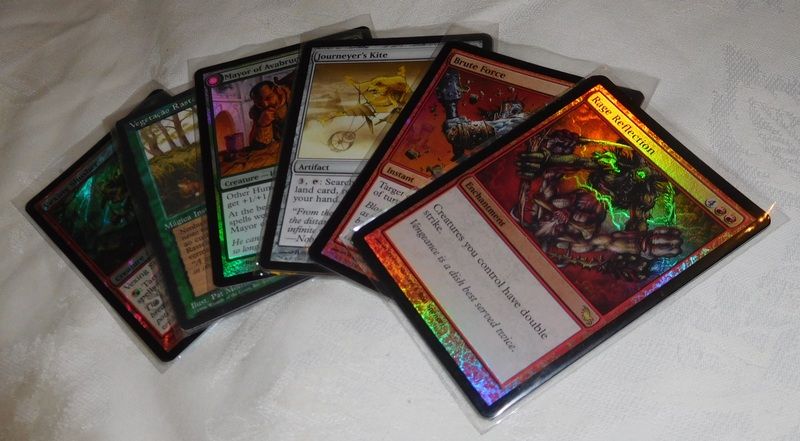 I had these 6 sleeves, with bounteous goodies within.

First things first, a foil Rage Reflection and some other interesting cards. The is a good one in particular since I'm planning on using these cards for a Werewolf deck, and Bloodrush allows me to have pump effects without actually casting a spell.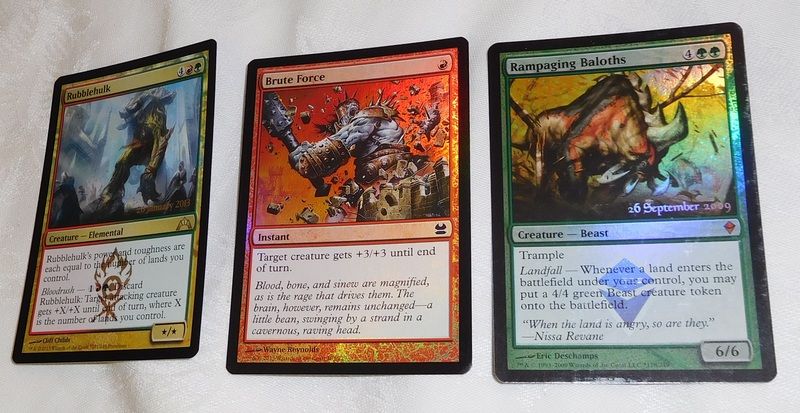 A trio of foils here, including two great Game Day/Prerelease cards, again giving me spell effects without casting spells.

Some more interesting cards, including a German from Exodus and a Japanese .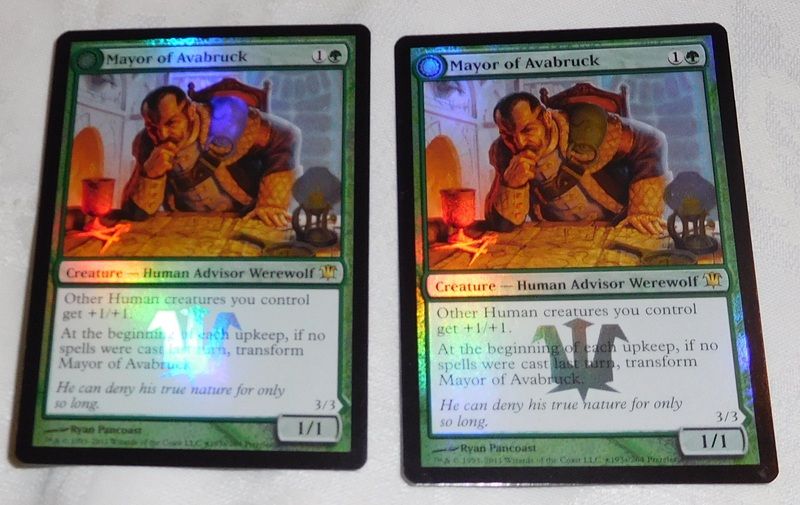 Two promo , which I asked for (two of any of the same Werewolf card) so that I can use one in the deck (sleeved with an opaque back) and a second that I can flip (sleeved in a clear-backed sleeve). Here are the backs: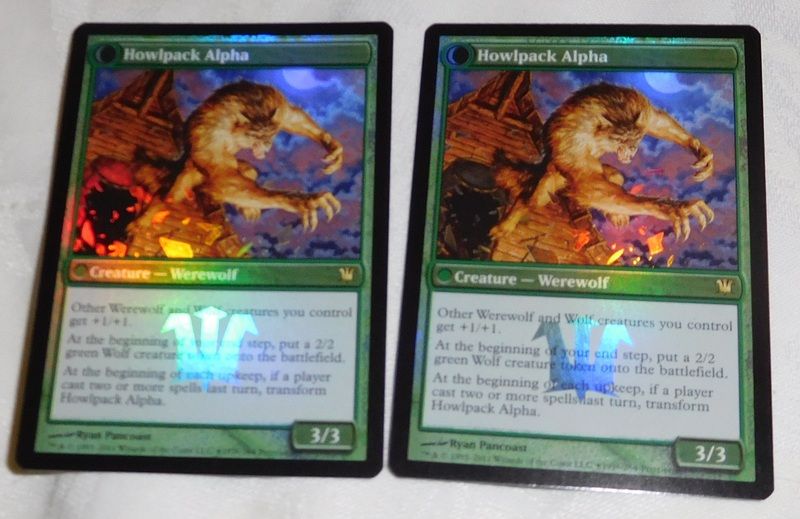 A Portuguese is a nice addition to a R/G Werewolf deck, as is a and a foil . Here are the backs of the two Werewolves: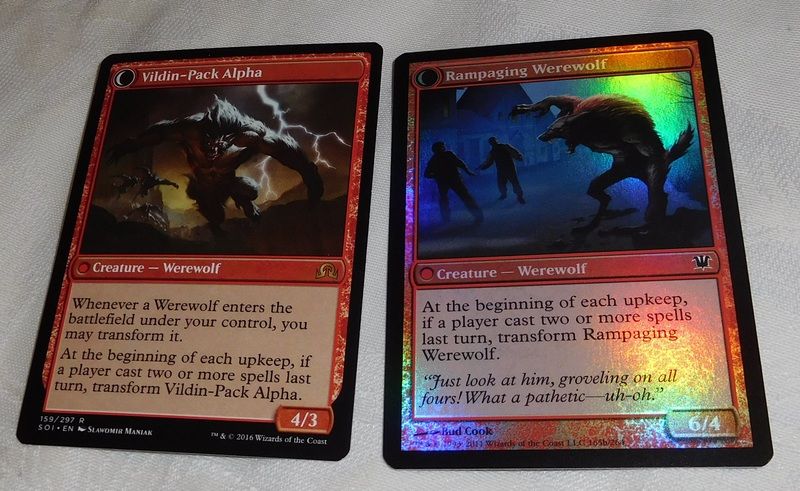 My final pack contained some beautiful cards. All foil, the will give me some reach, the gives me some beef (pun fully intended), and the gives me protection from counterspells, as well as being a beautiful card all on its own. Here's a close up of it: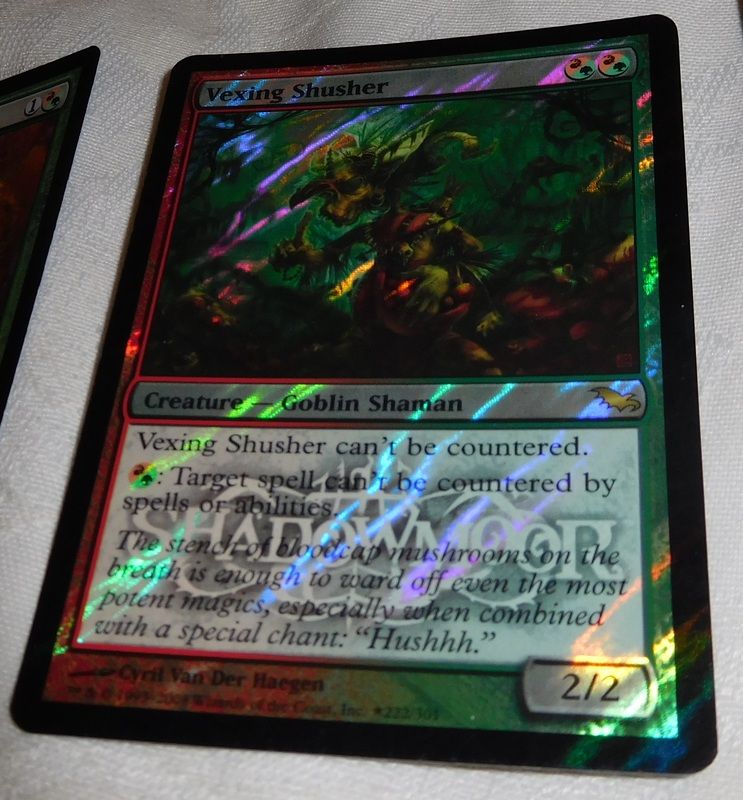 Thanks, Antis