I like " / " a lot! Well, it's not exactly , but it's close enough.
Speaking of bad mythics...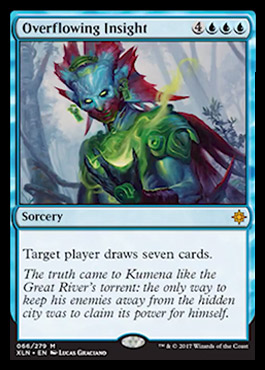 I don't know why they didn't make this an Instant. 7 mana to draw at sorcery speed is a bit much regardless of the number of cards, so as it is you'd need to play this for free (through , , , ...) to make it viable.