Everblight wrote: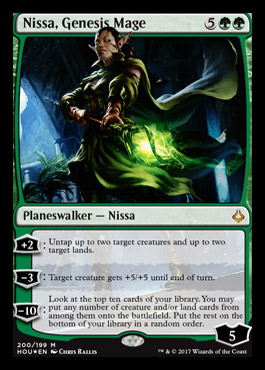 I find this interesting, mostly because it seems to me to be a tangible example of Planeswalker Power Creep.
Not saying it's unbalanced at all (like DDK said, possibly overcosted CMC for Nissa); but the first thing I thought of on reading this was
Garruk Wildspeaker
. Back when PWs were introduced, untapping two lands and was considered strong and only worth +1 and now you untap two lands and two creatures for +2...